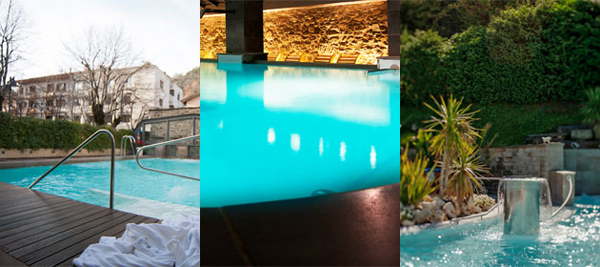 An unforgettable experience that pushes you to your limits in a wild and unspoiled environment: The 2017 World Trail Championships is an adventure not to be missed! All this coupled with the relaxing opportunity to enjoy the warm thermal waters of Bagno di Romagna as well as entertainment and activities dedicated even to those who do not compete.
BASIC PROPOSAL
Overnight stay with half board in a 4 star hotel with Thermal Center in
Bagno di Romagna including:
– water with meals
– 1 entry to the thermal pool with whirlpool
– 10% discount on spa treatments
– free entrance for 1 child up to 8 years of age
– 1 voucher for a night in B&B* (when checking in with a paying person)
– health insurance
– scheduled shuttle service to the start line and return to the hotel
1 NIGHT from € 118,00 per person
2 NIGHTS from € 190,00 per person
3 NIGHTS from € 238,00 per person
Offers are negotiable for groups or longer stays.
THE PACKAGE DOES NOT INCLUDE:
– Spa kit and mini bar
– wine and other drinks during meals
– Anything not mentioned in the previous description of the basic package
– add on options that are combined with the package as extras
– Single room surcharge € 15,00.
* The voucher must be used by 31.08.2017 and cannot be used in conjunction with this promotion.
OPTION OF PURCHASING RACE PACKAGE WITH RACE NUMBERS THROUGH OUR AGENCY.
+39 0547 075265 | +39 331 8244620 | www.welcomecesena.it
_______________________________________________
ADDITIONAL ACTIVITIES FOR CHILDREN AND NOT ONLY…
June 9th at 16:30


ON THE PATH OF THE GNOMES
Spend a fun afternoon on the Path of the Gnomes in Bagno di Romagna: a guide will tell you the real story of Gnome Bagnolo and many fun adventures about his fun friends of the forest!
€ 5,00 per person
Booking required
The activity operates with a minimum of 15 participants

 

June 10th at 9:00 am


VISIT THE DAM AND WATCH THE TRAIL
Are your relatives or friends participating in the Trail races? Want to go see them on their way? Or do you simply want spend a relaxing day surrounded by nature?
Come with us to the Ridracoli Dam:
– Shuttle service
– Entrance to the dam
– Afternoon boat trip with nature guide
– Entry to the Hydro Eco-museum
€ 35,00 per person*
*Lunch not included
Booking required
The activity operates with minimum of 15 participants

+39 0547 075265 | +39 331 8244620 | www.welcomecesena.it